To be a Premier Institute of India for academic Excellence and Holistic Developent of Individuals.
To be committed towards making Education Inclusive and to enhance Education by a Knowledge-driven, Technology-enabled and Learner-friendly Pedagogy with an endeavor to develop Employable citizens with Human Values and Social Commitment.
We, at Dhempe College of Arts & Science, wish to be recognised locally and globally as a centre of education in Science & Arts where quality is assured.
We, at Dhempe College would like to enhance the image of our organisation to be recognised by one and all for our quality standards.
We would like to set a baseline for continual improvement in our productivity & efficiency.
We will provide excellant service to our customers who are our students, their parents and industries at large who will employ our students in their organisation.
We observe academic standards laid down by our affiliating University, the Goa University and maintain financial accountability to Government of Goa and all other funding agencies.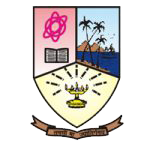 DEMPO CHARITIES TRUST
The blossoming of Goa in the sphere of education, art and culture, business and sports would be incomplete without the inputs made by the house of 'Dempo'. The altruistic spirit of this family has echoed within the walls of the State and has also sky rocketed Goa and Goans into national and international arenas.
This philanthropic attitude saw the foundation of Dempo Charities Trust. The Trust manages four educational institutions in Goa.
These are:
Dhempe College of Arts & Science established in 1962 and located at Miramar. (NAAC accredited 'A').
Srinivassa Sinai Dempo College of Commerce & Economics established in 1966 and located at Cujira. ( NAAC accredited 'A').
Vasantrao Dempo Higher Secondary School of Arts & Science established in 1975 and located at Cujira.
Voicuntrao Sinai Dempo Higher Secondary School of Commerce established in 1975 and located at Miramar.
The total enrollment in these institutions is around 3,500. The Trust strives to provide state of art infrastructure in all these institutions. As a result, the students in these institutions have performed very well in public examinations and have frequently appeared in the merit lists of educational Boards and Universities.
These students have also excelled in extra curricular activities, in sports and athletics. Many have performed well, not only in inter- collegiate events but even in inter-university and national level competitions. The N.S.S. units have rendered commendable services to the community. The N.C.C wing does the institutions proud with cadets representing the college at state and national levels.