Mathematica Competition 1.0 on 16th Feb 2019 at College Campus.
This is for class IX students of schools in Goa, for more details click on link Details on Mathematica 1.0 quiz
Quiz Incharge

Mrs. Maria Suzana Miranda
mathdhempe@gmail.com

Quiz Coordinator

Mr. Vitendra Mhatonkar
viten.mat@gmail.com


Assistant Coordinator

Ms. Sujata Desia
suju.desia1994@gmail.com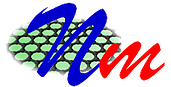 Nano-materials having 10-9 m dimension have unique properties due to their small size. These properties make them technologically important in different applications. The most important applications involve tackling of environmental as well as health issues. Nanotechnology is being used in several applications to improve the environment. This includes cleaning up pollution in water, soil and air, synthesis and application as technologically important materials, industry effluent treatment, health, biotechnology and medicines. These products, processes and applications are expected to contribute significantly to environmental and climate protection by saving raw materials, energy and water as well as by reducing greenhouse gases and hazardous wastes. Nano-materials promise environmental benefits and sustainability effects.
The Conference aims at deliberations on research activities pursued by researchers in India, abroad and in Goa on nano-materials and their environmental applications.